Meet Our Staff
Justin Dahl, Owner of Happy Tails Animal Hospital & DVM
Dr Justin Dahl is originally from Superior, Wisconsin He graduated from SHS in 1995, attended the University of Wisconsin-Superior for his undergraduate work and then the University of Wisconsin-Madison for his veterinary degree, graduating in 2003. He worked in Duluth for 13 years before opening his own practice in 2015. He is proud to be back in his hometown of Superior. His goal in opening his own practice is to offer quality medicine at affordable prices. He also strive for excellent customer service, wanting to make both his patients and their owners happy and proud of this clinic.

Dr. Dahl resides in Central Park with his wife, three kids, and his dogs. Outside of work and his family, he serves on the church council and teaches Sunday school at his church. His personal interests include running, reading, football, and the study of history.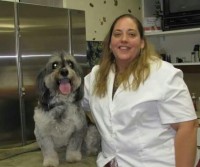 Becky Prosecky, DVM
Dr. Prosecky is a local, born and raised here in Superior, WI. She earned her BS in Wildlife Ecology from the University of WI-Madison in 1996. She continued her education there graduating with her Doctorate of Veterinary Medicine in 2000. She has been practicing small animal and exotic medicine for the past 22 years. When not at work, Dr. Becky enjoys camping, spending time with her critters, and travelling near and far.
Elizabeth Black Lance, DVM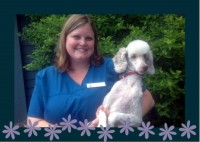 Melissa Miller, Veterinary Technician, Office Manager
I graduated from Duluth Business University prior to the start of their technician program in 2003 with a degree as Veterinary Clinical Assistant. I worked at a clinic in Duluth for 13 years and then started at Happy Tails Animal Hospital in April 2016. I currently live with my 3 daughters, dog, 2 cats and 2 rats in Duluth, MN. I'm excited to be a part of this growing business and look forward to the years ahead! In my limited spare time I enjoy spending time with my family, activities on the lake and reading.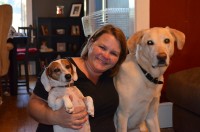 Melissa Estby, CVT
I graduated from DBU as a Veterinary Technician, I have been married for 26 years to my husband Steve and we have 3 boys ( Tyler, Preston , and Jacob). We have 2 dogs (Maggie and Colt), 2 cats (Walter and Elsa), 3 pet goats (Sully, Mike, and Fiona) and chickens. We live in Two Harbors, MN. My hobbies are to go hiking and camping. I love photography.
Beth Stewart, CVT
Hi there! I graduated from the Tulsa Community College Veterinary Technician program in May of 2016. I grew up in Gary New Duluth, which is why I moved back to the Northland. I currently live in Superior, WI with my husband, 2 cats (Eddie and Pod) and 2 dogs (Freddie and Lita). In my free time, I enjoy reading, photography, and creating costumes for cosplay.
Kelly Lurndal, CVT
I graduated many years ago from the Medical Institute of Minnesota with a degree in Veterinary Technology. At that time I was the only Veterinary Technician in the Duluth/Superior area. I have worked in various clinics in the area. Twenty years ago, I made a decision to raise my family, being that they are all in college I made the decision to go back to the field I love. Working at Happy Tails has been a wonderful fit with the emphasis on customer service. I am thrilled to be serving the community again and excited for what the future brings at Happy Tails Animal Hospital.
Lacey Welsh, CVT
I graduated from Duluth Business University as a Veterinary Technician in December of 2017. I was lucky enough to have my externship at Happy Tails Animal Hospital where everyone feels like family. I live with my daughter and an assortment of animals. My family's hobbies include kayaking, swimming, camping, and riding our horse Cisco.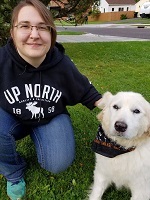 Haley Nelson, CVT
I was born, raised, and still live here in Superior, Wisconsin; I graduated from Duluth Business University in March 2018 as a Veterinary Technician with my externship being here at Happy Tails Animal Hospital. Before starting my path in the animal field, I graduated from the University of Wisconsin Superior with a Bachelor of Science degree in Art Therapy. Currently, I have one old dog named Libby, though I am hopeful to have a hobby farm sometime in the future. In my free time I enjoy art, hockey, and cartoons.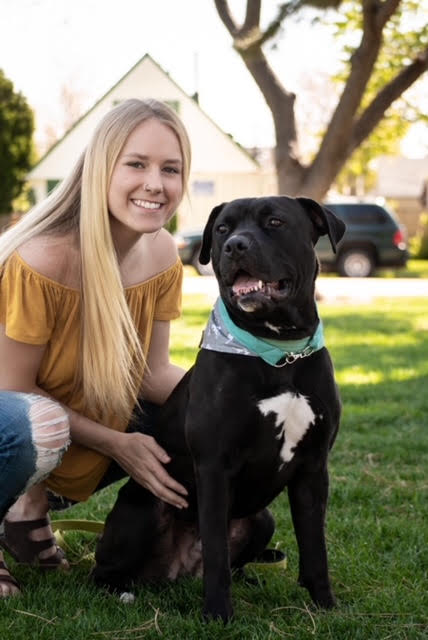 Kendall Bergerson, Veterinary Technician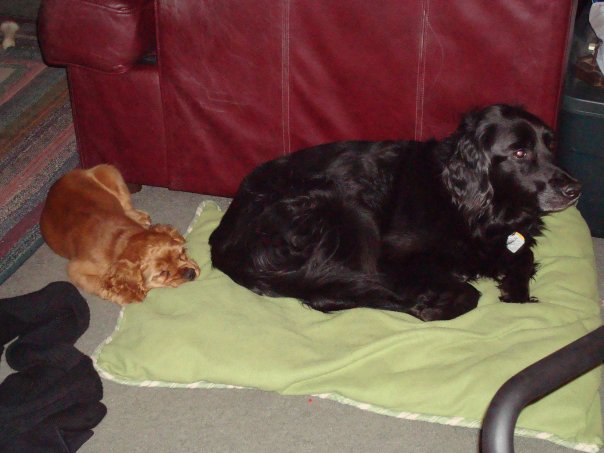 Amy Gressman, Veterinary Technician
I graduated from Duluth Business University in 2001 as a veterinary clinical assistant. I worked at a clinic in Duluth for 16+ years. I joined the Happy Tails team in 2019. I love being a part of a business that helps animals and their people. I love every part of this career and hope to continue that for years to come. I currently live with my daughter, 1 dog and 8 chickens in Duluth, MN. In my spare time I love spending time with family and friends.
Kayla Denney, Veterinary Technician
Julia Gustum, Veterinary Assistant
Jenna Bfyglien, Veterinary Assistant
In the News:
Superior Telegram: New Animal Hospital Focuses on Superior Care
Fox 21 News: New Animal Hospital Opens in Superior